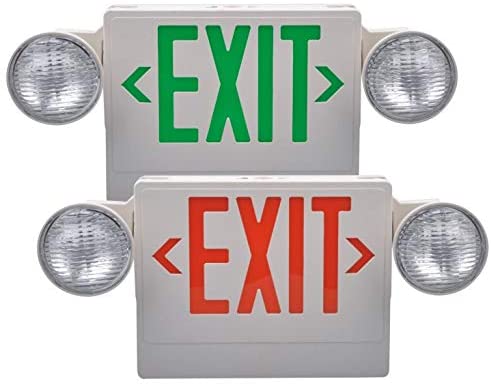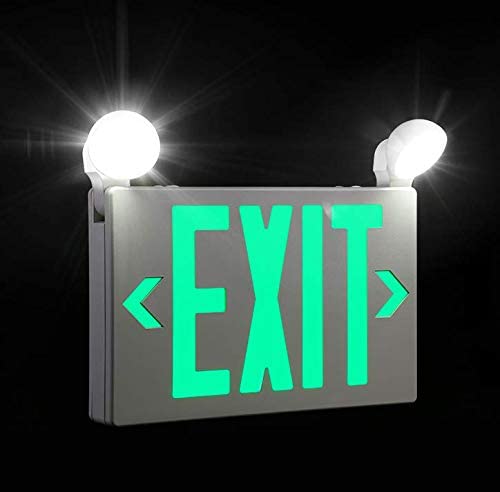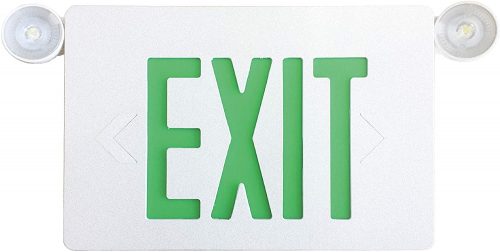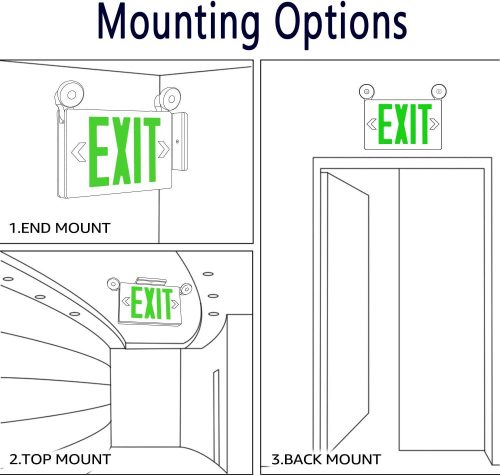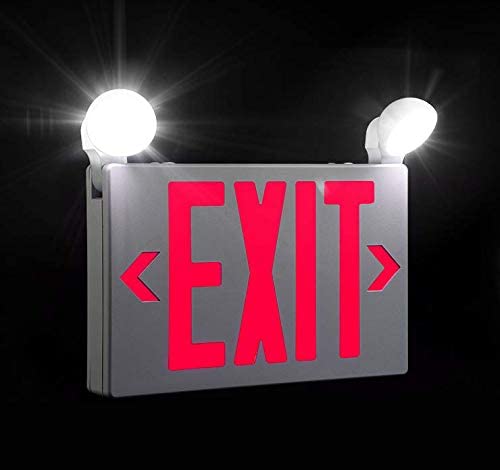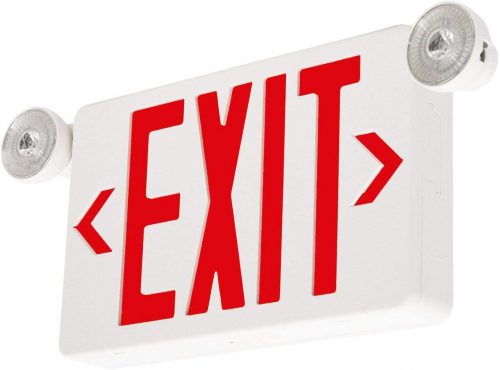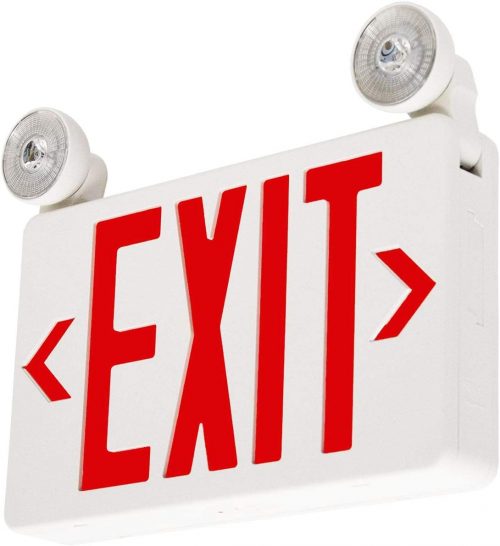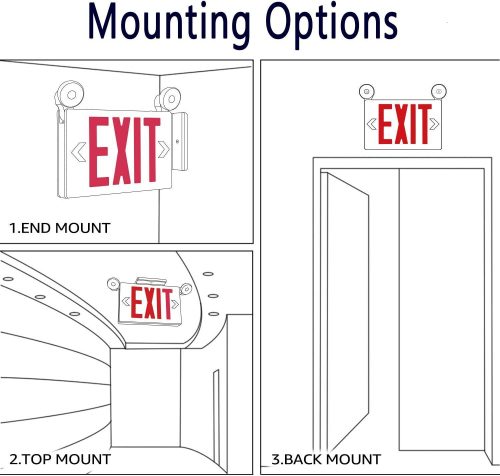 LED Green/Red EXIT Light Sign with Rotational Emergency Light with Battery Backup
$999.00
This LED Exit Sign in churches, buildings, auditoriums, restaurants, shopping malls, supermarkets, schools, nursery schools, hotels, warehouses, and commercial buildings, etc. Removeable arrows, 90 Minute Emergency backup
Comply with the sign and UL emergency lighting regulations
High-Grade Acrylic Face with bright LED
Mount is universal
Perfect for any surface
The exit sign provides sufficient light and shows the direction to exit
Battery overcharge protection
Description
Specification
Description
This LED exit sign comes with two extra emergency lights. In case of emergencies when a power shutdown occurs this exit sign will saw way with the emergency LED lights.
This is the classic EXIT sign with a modern, high-tech twist. This unit solves any trouble you have with mounting configuration. You do not need to purchase any different kinds or different accessories. Capable to mount on any type of ceiling! Comply with a sign and UL emergency lighting regulations.
The edge-lit panel is high-grade acrylic.

Two Extra emergency lights.

Extruded aluminum finish lamp housing High-Grade Acrylic Face with bright LED

Mount is universal, perfect for any application on any surface such as top, end, and back.

The premium high output ultra-bright LEDs built into this surface mount edge Exit sign offers clear indicators during an emergency

The exit sign provides sufficient light and shows the direction to exit obviously even in dark conditions without irritating eyes.

Built-in 500mAh rechargeable battery, more than 90 mins continuous lighting after a power failure in case of any emergencies

Dual-input voltage capability (120-277V) makes low energy consumption which is less than five watts. It has a 120-277V, test switch, backup battery,

ABS fire-resistant plastic,

Double-sided, Dual mounting with UL Listed certifications

Our emergency exit sign is built to fit your safety needs from offices, schools, retail spaces, and everything in between.

You will get 100% satisfaction through our shipping,
The front cover is removable and makes installation and maintenance hassle-free! The emergency back-up battery is in the aluminum housing.
Product id
706E2-G for GREEN
706E2-R for RED
Backup LEDs
2, Adjustable direction
Working temperature
-10ºC to 50ºC
Working humidity
<90%
Dual-input voltage
120-277V
Shape
Rectangular
MPN
EB-1A-GRW9-0BAV
Material
Plastic
Part Number
LX-740G
Voltage
227 Volts
Item Weight
3.8 pounds
Wattage
3 watts
Shade Material
Plastic
Product Dimensions
14 x 2.3 x 12 inches
Light Direction
Adjustable
Height
12 inches
Power Source
Battery-powered
Assembled Length
14 inches
Batteries Required
No
Assembled Width
2.3 inches
Type of Bulb
LED
Style
Modern
Color
Green/Red
Manufacturer
Totallightsled