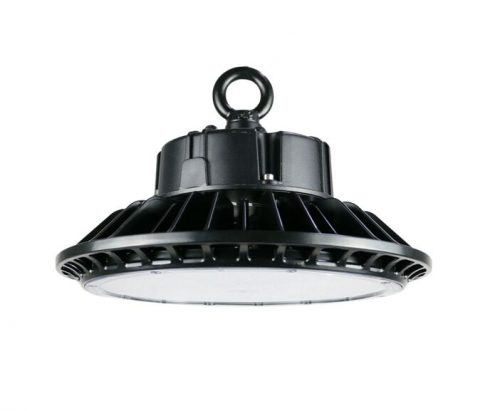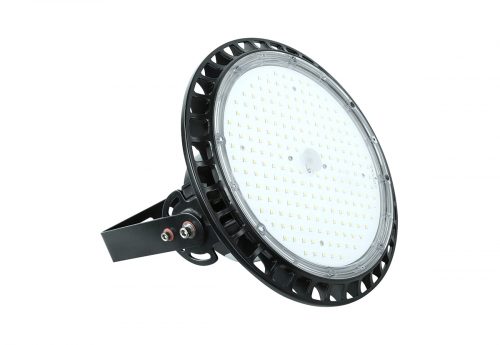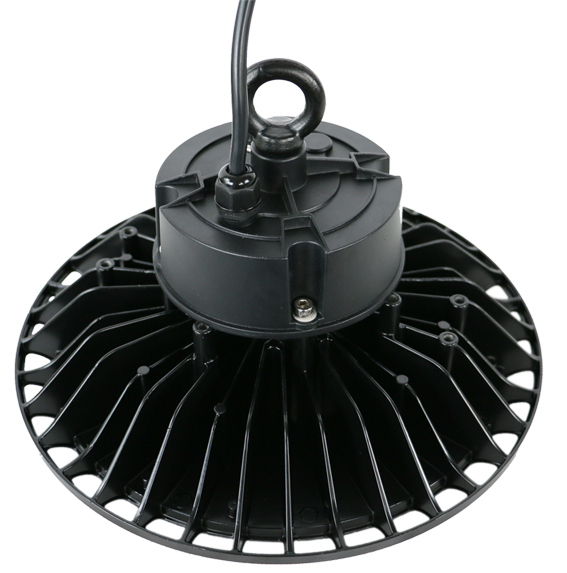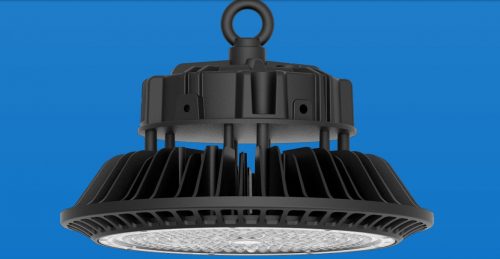 LED UFO Highbay Light 150W / 250W, Motion Sensor, Emergency backup
$899.00 – $900.00
Suitable for use in places require high bay lighting factories, workshops, warehouses, logistics, centers, exhibition halls, stadiums, shipyards, mines, supermarkets, farmers' markets, and the like.
2019 Private mold, unique design,
AC120-277V/AC120-347V/AC277-480V optional,
2835 SMD LED,
High efficiency 150lm/w or 170lm/w,
High power factor low,
THD driver with 4kV surge protection,
Microwave sensor and Emergency backup option,
IP66 waterproof, dust, corrosion, and pressure-proof,
Operating temperature: -40℃~45℃,
5 years warranty
Description
Specification
Technical Specification
Description
Totallights UFO Style LED high bay lights to provide better lighting, reducing eye-fatigue, improve working conditions, and transforming the appeal of a space such as retail shops, warehouses, parking garages. At the same time, LED high bay lighting is an energy-efficient solution to unique high-bay environments which include warehouses, factories, gymnasiums, workshops, plants, supermarkets, distribution centers, sports fields, squares, public areas, airport halls, and construction fields.
High bay LED lighting fixtures to bring increased energy efficiency to the workspace, increasing the return on your lighting investment.

The SMD or COB LED light source from top brands offers low light decay,

High lighting efficiency,

High color rendering index (CRI),

Stable light color, no glare, and more favorable visual health.

With COB (Chip on Board) technology, an array of LED devices are mounted directly onto the substrate.

Chip-on-Board technology makes it possible for a considerably higher packing density than surface mount technology.

This contributes to higher intensity and greater uniformity for the user.

As light is accordingly emitted from a single uniform surface, 

A natural lighting environment of even brightness in close proximity to that created by surface emission can be accomplished.

Advanced light dispersion and heat sinking technology create optimal beam angles, lower glare, and high target efficiency.

Multiple beam angle options (60°/120°) are available

To meet various applications based on lux requirements on the floor. For example, the 120° high bay lights produce a wide light distribution to cover large areas of factory or warehouse floors, which cuts down the number of luminaries needed across the application.
| | |
| --- | --- |
| ItemCode | 108C2-150W, 108C2-250W, 108C7-150W, 108C7-250W |
| Power | 150W/250W |
| Lumen | >140lm/W |
| CCT | 4000/5000/5700K |
| Heat Radiator | Die-casting aluminum |
| Operation Temp. | -40°C to 45°C |
| Life Span | >60,000hrs |
| Input Voltage | C2=AC100-277 OR C7 = AC277-480V |
| Frequency | 50/60Hz |
| Beam Angle | 45°, 90°, 120° |
| CRI | 80 / 70 |
| P.F | ≥0.95 |
| Power Efficiency | ≥93% |
| IP Grade | IP65 Water and Dustproof |
| Intelligence Sensor | Occupancy motion sensor |
| Dimming | 0-10v |
| Driver | Lifud driver with auxiliary wire |
| Sensor support | DC sensor unit / RF/ IR node / Bluetooth device/ Zigbee device and etc |
| Warranty | 5 years |
| | |
Specification and User Manual
[maxbutton id="2" url="https://dvdlights.com/wp-content/uploads/2019/09/108c2c7.pdf" window="new" linktitle="Click here to Download the file" ]
Illuminating Engineering Society Test report (

IES File)
[maxbutton id="2" url="https://dvdlights.com/wp-content/uploads/2020/05/108C2150.pdf" text="Download IES File" window="new" linktitle="Click here to Download the file" ]